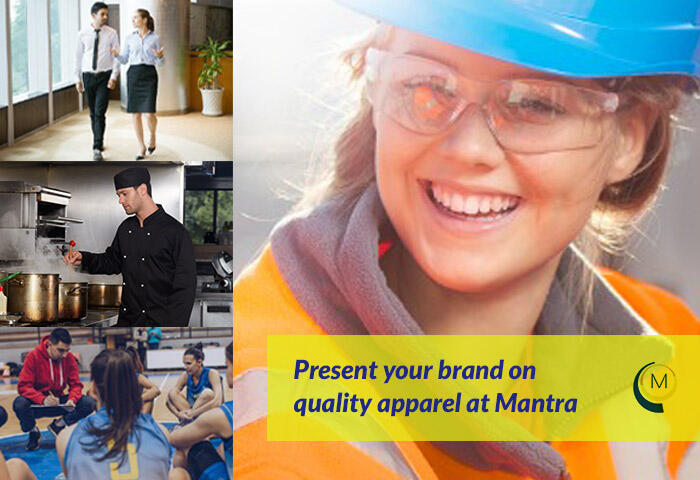 Mantra Uniforms and Safety Supplies
Founded in 2006 Mantra Uniforms and Safety Supplies have designed and supplied an impressive range of branded uniforms for some of Australia's best known companies.
We aim to give you a customer service second to none because we genuinely care about your business image; the image that is in front of your customers every day. First impressions are paramount, and our team is passionate to ensure the first impression that you make in front of your customers is the very best it can be. But then beyond the first impression, we want to help you continue that impression every time your customer sees you or your staff.
We supply:
Polo Shirts.
Hi Vis Workwear.
Uniforms of all styles.
Corporate uniforms.
Sport uniforms.
School year varsity jackets and jerseys.
Safety Supplies
Our Brisbane showroom is based at 7/781 Old Cleveland Rd, Carina, QLD 4152.
Please make an appointment if you would like to visit the showroom as we are often out visiting customers!
Darwin showroom coming soon!
Contact us today by emailing (we answer all emails within the hour) and one of our team members will be happy to discuss your needs.
Thank you for visiting Mantra Uniforms and Safety Supplies. We look forward to hearing from you soon!