Screen Printing
Screen printing can be applied to almost any product and is a great cost effective way of your uniforms or promotional clothing.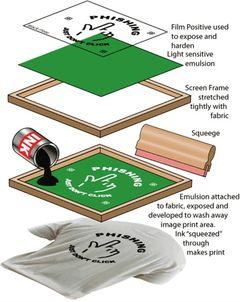 Our screen printers have 30+ years experience and have printed garments and promotional products for leading brands so you can be confident that your order is being printed by the best in the business.
Plus they get the job done fast (within 3 -7 days in most cases) so if you have left your ordering to the last minute contact us now and we should be able to get your uniforms to you within the work week if you order by Monday.
Contact us and one our team will be happy to assist you with any questions you may have regarding screen printed uniforms or promotional products.