6 Things You Didn't Know About Mantra Uniforms
4 November 2020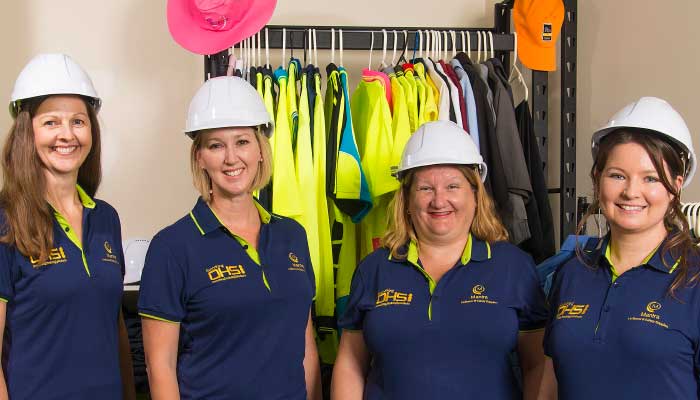 Mantra Uniforms is one of Queensland's most reliable and efficient uniform and apparel suppliers.
Headquartered in Brisbane and a proud Australian owned and operated business, Mantra Uniforms was established in 2007 but acquired by Everything OHS in 2019.
Since changing ownership, the business has undergone significant transformation.
So, here are 6 things you may not know about Mantra Uniforms – and how we can help you create branded uniforms, fast and without a hefty premium.
Under New Management
Acquired in 2019 by the same team behind Everything OHS, Mantra Uniforms has undergone significant changes over the last 2 years to ensure our clients receive the best possible service and products.
If you haven't used Mantra for a while, give us a go! Complete our quick quote form here and we'll be in touch within 24 hours.
Competitive Pricing
Mantra Uniforms provide great value and competitive pricing. While others in the industry apply hefty markups to uniform products, we don't! We challenge you to find a better deal.
Compliant Uniforms
Our OHS knowledge is unrivalled, so you won't waste money on uniforms that aren't compliant for your industry.
Mantra's sister company Everything OHS specialise in WHS Management Systems, Quality Assurance and Environmental Systems. This means we know what does – and doesn't – cut it on the job site or workplace.
For example, different industries require specific shapes and positioning of reflective markings. Our team are across the latest legislative and code requirements for your industry.
Network of Local Aussie Suppliers
When you engage Mantra Uniforms, you're supporting many (not just one) Australian businesses.
Our network of amazing – and local – suppliers share our commitment to delivering the very best uniform solutions. But it also means that you get access to alternative options for products.
So, when we say we make safety easy – we mean it!
Fast Turnaround
Thanks to our efficient systems and our network of switched-on suppliers, we offer the fastest possible timeframes with embroidered or screen-printed uniforms delivered in as little as 2 weeks.
Wide Range of Industries
Mantra Uniforms can supply uniforms to every industry imaginable. Here are just some examples of those that we regularly supply to:
Construction and Engineering
Childcare and Schools
Local councils
Mining
Transport
Retail
Need Work Uniforms, Hi Vis or Embroidered Apparel?
Get in touch with Mantra Uniforms today.
With specialist OHS and legislative knowledge and our local supply chains, we'll create your custom branded garments quickly and cost effectively. Enquire online here or get started with a quote here.
---
Previous Blog Latest:
30/10/2020 Hi Vis Workwear Supplier: 5 Things to Look for Before You Buy
---