Hi Vis Workwear Supplier: 5 Things to Look for Before You Buy
30 October 2020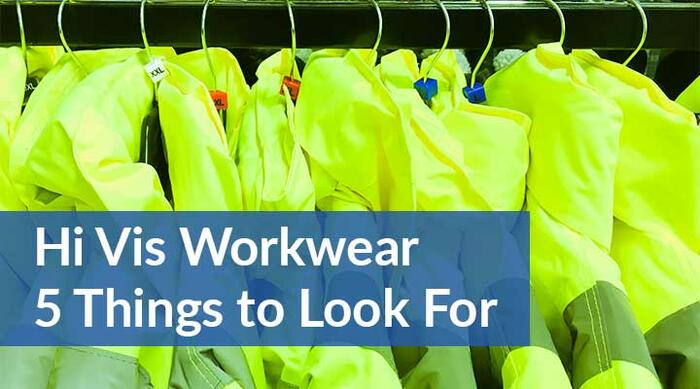 Mantra Uniforms is here to make sourcing Hi Vis Workwear in Australia easier.
Run by the same team as Everything OHS, workplace safety management specialists, we've put together a checklist below of 5 things to look for to ensure your hi vis uniforms will be compliant to industry code and comfortable.
Based in Brisbane, Mantra Uniforms supply hi vis garments to businesses locally and across the country.
Known for our prompt service and network of high-quality and reliable local suppliers, ordering your workplace safety apparel has never been more straight forward.
Got a question? Request a quote here or submit an online enquiry and our team will be back in touch within 24 hours.
5 Tips for Sourcing Hi Vis Workwear
Here's our guide to help you find the right hi vis apparel for your needs:
Look for quality materials for durability and longevity.
Mantra Uniforms offer a range of hi vis garment brands to suit any budget and working environment. This means that we can find the perfect fit based on your individual brief.
Make your selection based on the climate and environment where they will be worn.
Do you need short or long sleeve shirts?
What garment thickness will be most comfortable or required for the local climate?
Getting this right is essential to ensure your uniforms get lots of use! What you choose for a worksite in Darwin will be vastly different to the southern states! If unsure, our experienced team can help with correct material and thickness selection.
Check the timeframes offered by the supplier.
Short lead times is one of our strengths here at Mantra. We pride ourselves on fast, efficient service with garments with custom decoration delivered in as little as 2 weeks. Something that many of our customers rave about!
We also provide an online portal to help expedite the garment selection and design process.
Compliant with industry codes.
As OHS specialists, we understand the legislative workplace safety requirements for many different industries. This means that our team have the knowledge and expertise to help you choose the right products for your business so you don't waste money on uniforms or hi vis gear that isn't compliant.
For example, different industries have specific requirements for the shape and placement of reflective tape on hi vis garments. Don't get caught out!
All-inclusive shapes and sizing.
This includes up to 6XL and materntiy garments. Mantra Uniforms have a wide range of gender inclusive apparel to ensure your whole workforce can be catered for comfortably.
Hi Vis Workwear Supplier
Mantra Uniforms not one but many hi vis apparel brands giving you an unrivalled selection of colours, materials and thickness.
No matter your industry, quantity required or branding/decoration needs – we can help!
Contact us to customise your uniforms and safety apparel today! Click here to request a quote alternatively, for general enquiries click here.
---
Next Blog Latest:
4/11/2020 6 Things You Didn't Know About Mantra Uniforms
---